Course
overview
If you've ever considered working as a Cisco Networking Engineer or specialist but felt you lacked the knowledge or skills to launch your career, this might be what you're looking for.
This course bundle is aimed at absolute beginners to IT who want to start a career in Cisco networking or just develop their skills in this area. The course assumes you have no technical knowledge of IT whatsoever. To understand Cisco networking and practice it at a technical level, you must first possess an understanding of basic IT literacy as well as certain technologies, which you will be taught through this course. Through this course, you will gain a series of globally recognised networking certifications from CompTIA and Cisco. You will also possess a set of networking skills you can apply to a vast range of IT job roles.
From the beginning, we teach you about basic IT literacy, basic software features and functions, basic networking, operating systems, and basic security threats. From there, the course steps up a notch exploring these areas in more depth. As you progress through the various stages, your knowledge of networking will gradually begin to develop.
The course bundle is comprised of five separate courses in total. Once of which is skills based only with no exam, and four certification courses with a final exam after each course. The final course being the Cisco Certified Networking Associate (CCNA). The first course (CompTIA IT Fundamentals) provides a soft introduction to basic IT terminology, concepts and technology.
As part of this bundle, you will also get access to a MeasureUP practice test for each certification course.
Expand all and read more
Job
outcomes
Cisco Network Engineer
Cisco Network Specialist
Cisco Network Analyst
Cisco Network Consultant
Network Engineer
Network Field Engineer
Network Deployment Engineer
Network Operations Engineer
Network Support Engineer
Network Operations Center Engineer
Network Consultant
Network Technician
Data Centre Manager
IT Manager
IT Consultant
IT Support Technician
Systems Administrator
Want to see more job outcomes and how your future could change?
Recognition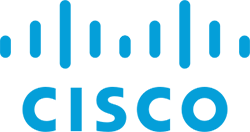 Certified by Cisco
Awards
Trusted Partner Award 2020
Duration
study load
Some people finish their course faster than others.  Each certification course is between 12-30 hours. If you choose to only do one of the certification courses from this bundle, then it will take you less time than if you do two or three or all of them.  No matter what though, you will always have 12 months to complete your course.
Course
features
Expert Instructor-Led Training
Visual Demonstrations & Multimedia Presentations
Quizzes & Exam Simulators
Social Learning & Networking
Flash Cards & Educational Games
Navigation & Controls
MeasureUP practice tests:
Questions are similar to exam questions, allowing you to test your knowledge of exam objectives
Detailed explanations for both correct and distractor answers reinforce the material
'Study Mode' covers all objectives ensuring topics are covered
'Certification Mode' (timed) prepares students for exam taking conditions
Instant, drill-down score reports tell you exactly the areas to focus on
Assessment
Certification exams included:
CompTIA A+ 220-1001
CompTIA A+ 220-1002
CompTIA Network+ N10-007
Cisco CCNA (200-301)
MeasureUP Practice tests included:
CompTIA A+ 220-1001
CompTIA A+ 220-1002
CompTIA Network+ N10-007
Cisco CCNA (200-301)
Materials
All you need is an internet connection and a device, such as a smartphone, tablet, laptop or PC, and an internet connection.
Subjects
Courses Included
Course 1:
CompTIA IT Fundamentals FC0-U61 (NO EXAM)
IT Concepts and Terminology
Understand the basics of computing
Understand basic terminology
Comprehend notational systems
Explain the value of data and troubleshooting
Infrastructure
Setting up and installing common peripheral devices
Applications and Software
Manage applications software
Understand various components of an operating system
Explain the purpose of methods of application architecture
Software Development
Comprehend programming language categories
Interpret logic
Understand the purpose of programming concepts
Database Fundamentals
Explain database concepts
Explain structures
Explain purpose
Understand the methods used to interface
Security
Understand confidentiality
Understand integrity
Understand the availability concerns of secure devices
Understand best practice methods of secure devices
Course 2:
CompTIA A+ 220-1001 and 220-1002 (2 EXAMS INCLUDED)
CompTIA A+ 220-1001
Module 1: Mobile Devices
Module 2: Networking
Module 3: Hardware
Module 4: Virtualisation and Cloud Computing
Module 5: Hardware and Network Troubleshooting
CompTIA A+ 220-1002
Module 1: Operating Systems
Module 2: Security
Module 3: Software Troubleshooting
Module 4: Operational Procedures
Course 3:
CompTIA Network+ N10-008 (1 EXAM)
Networking Fundamentals
Network Implementations
Network Operations
Network Security
Network Troubleshooting
Course 4:
Cisco CCNA (200-301) (1 EXAM)
Module 1: Networking Fundamentals
Module 2: Network Access
Module 3: IP Connectivity
Module 4: IP Services
Module 5: Security Fundamentals
Module 6: Automation and Programmability
Want more information about the subjects for this course?
About
Hudson
In the confusing world of e-learning, Hudson is quite simply one of the best at what they do. Why? Because they offer first-class customer service. The Hudson Learning Center puts their customers' needs before anything else. If there's something they can do to help you, Hudson will climb mountains to do it.
The Hudson online courses, certifications, and diplomas are highly effective, offering a whole range of features designed to get you certified faster. Some of these incredible features include video and audio based training so you can see and hear your tutor, 24/7 online tutor support, and online labs to practice your skills in a simulated environment.
Come and give Hudson a try. They'll change the way you think about learning.